Architectural, engineering and planning firm DLR Group has appointed David Boehm, AIA, LEED AP, as a Senior Principal.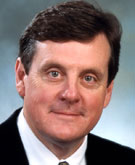 "This is a well deserved honor for David," says DLR Group Managing Principal Jon Pettit. "He sets the strategic direction for our Justice+Civic sector, leads integrated design teams across DLR Group offices, and forges lasting relationships with clients."
Boehm joined DLR Group in 1982 and works from the firm's Phoenix office. He is recognized as a national authority for planning and design of corrections and detention facilities with a deep resume of justice projects at the federal, state and local levels across the United States. He has led the DLR Group Justice+Civic practice since 2007. In this role, Boehm has championed and instilled sustainable design in the firm's justice projects and increased the design recognition for DLR Group's Justice+Civic practice.
DLR Group also appointed three individuals as Principals in the firm at its recent annual meeting in Los Angeles. New DLR Group Principals included Jim Jaros, AIA from Omaha, Neb., David Sakaguchi, AIA LEED AP from Santa Monica, Calif., and Scott Shively, AIA LEED AP from Phoenix, Ariz.
"A DLR Group Principal is a leader who proactively and ethically carries DLR Group forward to attain the firm's mission and live its values," said Pettit. "Each of our new Principals demonstrate these traits every day and represent DLR Group, our clients, and the practice of architecture with professionalism."