Construction Firms Talk Team Shortages & Budget Cuts
The corrections market is evolving as dilapidated facilities only continue to age, budgets get cut, labor shortages increase and states address overcrowding.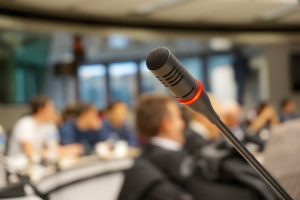 During this market shift, Correctional News spoke with Lance Couch, vice president of Layton Construction Company LLC; Mike Dean, director of virtual design and construction for Caddell Construction Co.; and Bill Dobyns, vice president of business development for Lydig Construction, about how these major construction firms are redefining the building and delivery of correctional facilities.
Q: What is an underlying value that skilled construction firms bring to the corrections market?
Couch: Construction management methods continue to evolve and improve providing value to clients well over and above the typical general contracting services of years past. Departments face critical questions and decisions about every facet of their facility including building components, delivery methods and maintenance requirements that will impact the building for the next 50-plus years, and a skilled construction firm helps make those decisions much clearer. In addition, skilled construction firms with solid preconstruction services can provide certainty of price and quality. Clients who elect to bring a qualified construction firm onboard early in the process can look forward to a better building and better use of taxpayer dollars.
Dean: The construction associated with corrections might look like typical heavy or institutional construction, but it is much more complicated and specialized. The skill and knowledge of the differences will make or break the success of the project. If a firm does not know the nuances of the resources available and the capabilities of those resources, as well as the critical construction elements and what makes them critical, the firm will find themselves unable to deliver the quality on schedule, if at all.
Dobyns: I think one of the greatest values is the ability to plan and procure for a major project that allows for flawless execution and maximizes the construction dollar. It does not matter how good a builder you are if you have no materials to build with. There is currently fierce competition in the market for all construction resources. Material, skilled labor and qualified technicians are all in short supply. The ability to manage all of these resources, to acquire them, to have them in the right place at the right time and to interface with all other project requirements is key to success. Quality builders spend the time and energy to mitigate the potential pit falls before they arise, which results in a successful project.
Q: How does your construction firm help mitigate expedited construction schedules?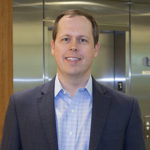 Couch: After studying and understanding the client's needs we prepare an overall project schedule (OPS). Following the production of the OPS, multiple "what if" scenarios are created, which are then evaluated for potential timesavings and any associated financial impact. We can then share with our client fully vetted, detailed options to expedite the project schedule making it easier to achieve consensus and arrive at a decision.
Dean: Depending on the contract delivery method, fast tracking of the early work packages to begin site work, utilities and foundations can reduce many months from the overall schedule. Application of LEAN principles including pull planning and optimized prefabrication helps to compress the time and reduce impacts from forces outside our control. Qualified subcontractors with the appropriate experience ensure understanding of the appropriate resources that must be allocated to the project.
Dobyns: It seems like projects get more and more complex, and the time to deliver them gets shorter and shorter. Detailed scheduling with subcontractor buy-in is the first step. If the entire team has created and bought into a realistic, aggressive schedule and we do our job of holding everyone (including the designers and owner) accountable, we are very successful. We look at the short interval schedule daily or weekly and make sure no activity slips significantly. Procurement of materials is monitored carefully. Target delivery dates are created for every component of the project and the team is in constant communication with subcontractors and suppliers to ensure those dates are holding. We also use selective overtime to either get a trade caught up or to open up other work for multiple other trades. This must be very calculated and used sparingly as the cost is high and the production rates are lower than normal.
For the full-length interview, stay tuned for the July/August issue of Correctional News.