Maintenance Management at Alaska's Goose Creek Correctional Facility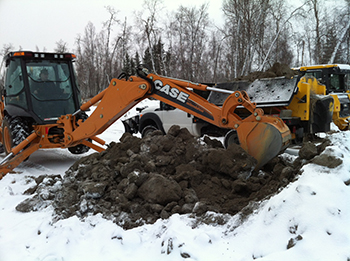 WASILLA, Alaska — In 2009, John Yost, maintenance superintendent for Alaska's Goose Creek Correctional Facility was presented with a unique opportunity to design maintenance operations from the ground up for Alaska's newest and largest medium-security facility. Yost created a proactive maintenance structure for all facility equipment before the contractor finished the project. Yost even specified the facility's electronic maintenance schedule as part of the construction RFP. This led to the implementation of a CMMS (computerized maintenance management system) to automate maintenance processes.
Upon admitting the first arrivals in 2012, Yost set out to implement Bigfoot CMMS to schedule preventive maintenance (PM) and issue work orders (WOs) for every piece of equipment in the sprawling site's six buildings. He and his crew were primed to maintain systems at the 1,536-bed, 435,000-square-foot correctional center, including mechanical, HVAC, water, power generators, fire and electrical systems, industrial appliances, security systems, fleet vehicles and environmental systems.
"We had the opportunity at the ground floor to organize our maintenance department and ensure due diligence for a correctional center this large," Yost said. "Our contractor agreed to load all products installed in the prison that contained a maintenance component into the CMMS. We planned maintenance instead of being in constant reactive repair mode."
Before all equipment data was loaded, and before project completion, Yost's new CMMS was already spitting out 50 to 70 hours of work orders per day.
"The CMMS helped me justify more maintenance positions that I would have been hard pressed to estimate without it," Yost said.
Maintenance Costs
Goose Creek now has 1,700 pieces of equipment entered in Bigfoot CMMS — from boilers, pumps, and air handlers, to maintenance fleet equipment and prisoner transport vehicles – and Yost continues to add more items daily. Though still in its first year of operation, Yost anticipates Goose Creek will serve as the maintenance model for all other State correctional facilities in Alaska. He estimates Goose Creek will save at least 20 percent of normal maintenance costs for a similar facility due to more accurate maintenance scheduling, less downtime and failures ensured by the CMMS.
Hiring Goose Creek Inmates
Goose Creek's proactive structure facilitates the hiring of inmates to work beside the department's maintenance professionals and learn new skills, develop human relational behaviors and handle tasks while serving time. To get hired, inmates submit applications and take get interviewed by maintenance personnel.
"We look at what we do in maintenance as vocational rehabilitation," Yost said. "Many inmates have good maintenance skills but can't communicate well. We encourage them. They respect us. Likewise, if an inmate gets written up for a dirty cell or doesn't pass inspection, he contributes free labor as a disciplinary action."
Since all operating and maintenance manuals, and OSHA guidelines are linked to equipment in the CMMS, Goose Creek maintenance workers are able to call up the item, print out maintenance procedures and work orders for specific PMs, and hand instructions to staff and inmates who perform the tasks under their supervision.
The CMMS also links equipment records to spill prevention, control, and countermeasure (SPCC) rules, fall protection, hazardous locations or functions, lockout/tagout, and other OSHA requirements.
Accurate Tracking of Personnel
Security protocols can create maintenance challenges for corrections facilities by adding disruptions to planned work. Plumbers, carpenters and electricians must regularly inventory their tools and account for every part, from utility knife blades down to 16mm screws, so inmates don't walk off and file repair tools into weapons. Moving new equipment into the facility requires strict security procedures. Inmate workers entering and exiting the buildings are searched and facility lockdowns put all repairs on hold.
"This is the most important part of maintenance and we regularly remind our staff that security is not convenient," Yost said. "Plus buildings have a lot of functions going on without a single person being around. Maintenance goes way beyond just maintaining equipment."
In view of maintenance interruptions, Yost uses Bigfoot CMMS to track total hours involved in completing tasks.
"This information is critical if I'm trying to justify more hires. I can also see if technicians are wasting time repairing 'frequent fliers,' and whether it makes sense to replace them. Our CMMS shows me what I need. Bigfoot CMMS gives me organization, control, history, reports, confidence, accountability and a sense of a job well done."