Mental Health Facility Opens for California Inmates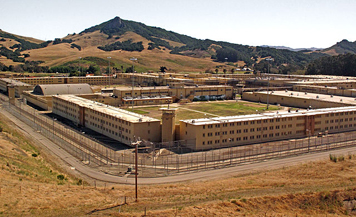 SAN LUIS OBISPO, Calif. — The California Men's Colony (CMC) in San Luis Obispo will open a mental health facility for inmates in order to address serious federal concerns of malpractice in the California Department of Corrections and Rehabilitation (CDCR).
The new two-story $23 million Mental Health Facility will open in July and be made available to all inmates under the CDCR jurisdiction.
"Any inmate who's experiencing any kind of mental health crisis could be housed in this facility," said Lieutenant Robert Furster, public information officer at CMC. "[This includes] inmates who are feeling suicidal, have perpetually stated they're going to harm themselves or they're mental state has deteriorated to such a point that they're a danger to others."
Construction on the 50-bed licensed Correctional Treatment Center, will comply with a federal court order that determined the CDCR was in violation of the eighth amendment of the U.S. Constitution concerning inmate care.
In Jerry Brown's proposal to end what he called "intrusive" federal oversight of the CDCR mental health system, the governor and CDCR Secretary Jeff Beard said the issues of mental health care in the prison system had significantly reduced and were no longer an issue.
"California's prison health care system is now a model for the nation," said Beard in a statement. "Independent expert reviews have found that California's prison medical and mental health care systems meet constitutional standards. It would be both unnecessary and unsafe for the courts to order further inmate reductions."
However, U.S. District Judge Lawrence K. Karlton ruled April 5 that federal control over the CDCR mental health system should continue.
Karlton issued a 68-page ruling which stated that "systemic failures persist in the form of inadequate suicide prevention measures, excessive administrative segregation of the mentally ill, lack of timely access to adequate care, insufficient treatment space and access to beds, and unmet staffing needs."
The judge also raised serious concerns regarding the high rates of suicide in California state prisons, which included the review of court-appointed consultant Dr. Raymond Patterson, and investigation into the use of solitary confinement for inmates with a mental illness.
Of the 5,000 inmates currently housed at CMC, approximately 25 percent are in some sort of mental health services program, Furster said. The new mental health care facility will be an additional tool in providing inmates with the mental health care they need in a more focused environment.
"They get a lot more one-on-one with psychologists or psychiatrists," Furster said. "And a lot more direct observation by staff including nursing staff and recreational therapists. It's a very high level of mental health treatment."
The building, designed by Sacramento-based Nacht and Lewis, will occupy what was once a parking lot and the expansion of the prison perimeter will also include three guard towers to monitor the new space.
The facility will ultimately assist in recidivism rates, Furster said. By acknowledging the mental health issue and learning how to handle those issues accordingly, inmates have a greater chance of rehabilitation, he explained.
"Because it treats people with mental illnesses, one thing it does is it has the potential for inmates to get in, get really good care and understand their mental illness, which will make them stay on their medication," Furster said. "When they're released, they'll be able to take their medication and understand what kind of issues that they have and hopefully that will help them not reoffend."
The increased mental health care to California inmates will not only benefit rehabilitation efforts and prison operations, Furster said, but society as a whole.
"Ultimately that becomes less cost for the community less cost for the department of corrections and increased public safety," Furster said.