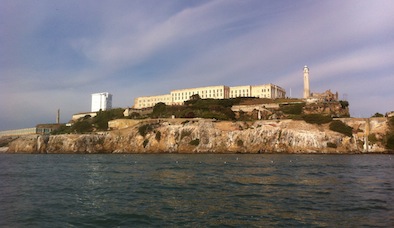 SAN FRANCISCO — Alcatraz Island has not held inmates since 1963, but construction next to the famous prison is under way.
A 72-year-old water tower, the most visible feature on Alcatraz Island from San Francisco, is wrapped in white tarp and scaffolding as it undergoes more than $1 million in repairs.
The island has welcomed visitors to San Francisco's bay since it became a national recreation area in 1972.
Read more