Inside Books Project Promotes Literacy in Texas Prisons
By Rachel Leber
AUSTIN, Texas — "There's so much more to a book than the reading," Maurice Sendak, the author and illustrator behind "Where the Wild Things Are," once said. The Inside Books Project (IBP) in Austin understands this better than most — and this is exactly why the organization sends books to prison inmates in Texas.
The key mission of IBP, a community service volunteer organization that sends free books and educational materials to inmates in Texas, is to promote reading, literacy and education among incarcerated individuals and to educate the general public on issues of incarceration.
It is the contention of IBP that every inmate has the right to quality reading and educational materials and that "reading, learning and self-expression are invaluable opportunities that are too often denied to Texas inmates," according to the organization's website.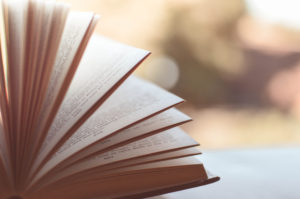 Cuts to prison education programs and libraries are prevalent in the U.S., and IBP exists to attempt to reduce those impacts with a goal of rehabilitation over punishment. The nonprofit strongly believes in the benefits of literacy to the post-incarceration lives of inmates as well as a beneficial relationship between additional reading and increased literacy.
How the program works: IBP receives written requests from inmates for books and resource guides, and then volunteers send each inmate a custom and personalized package based on their letter. IBP currently sends an average of 35,000 free books to inmates annually, and receives an average of 1,200 written requests per month from inmates across Texas. During each volunteer session, dozens of volunteers personally read and respond to requests from inmates.
"The volunteer experience at IBP is one-of-a-kind," said Traci K. in a testimonial on IBP's website. "With a laid back but passionate staff, a welcoming environment and a sense of shared purpose, volunteers at IBP are sure to leave knowing they made a difference in the daily life of Texas' least looked-after population. The work that IBP does is important on so many levels. Books change lives; even those who no longer have freedom can choose to create their own through knowledge made available by IBP."
In some cases, the books and letters that the inmates receive from the organization are the only mail that they get, according to Raegan Bass, a volunteer project coordinator at IBP, in a recent article from KVUE. In addition to books, an item that is frequently requested by inmates is the Inside Books Resource Guide, a 24-page pamphlet that serves as a go-to references for inmate needs. The inmates get to keep the books that are sent to them, though it is encouraged that they share the books with other inmates after they have completed them. 
IBP was founded in 1998 and obtained status as an independent 501(c)(3) nonprofit in 2012. It is the only books-to-prisoners program in Texas, where more than 140,000 people are incarcerated. Funded entirely by donations from the community, IBP has sent over a quarter-million free books to inmates in Texas since its inception. IBP is truly 100 percent volunteer run and has no paid staff; all donations go directly to support the mission of the nonprofit, the majority of which goes to postage to send books to inmates.