Kansas Jail Upgrades Follow U.S. Trends
PRATT, Kan. — The Pratt County Jail, like several county jails across the U.S., is undergoing a remodel and addition project to help turn the antiquated facility into one that is safe for both inmates and the jail staff. Overland Park, Kan.-based HMN Architects Inc. is serving as the architect on the project and Wichita, Kan.-based The Law Company Inc. is the general contractor.
Correctional News spoke with Shawn Harding, senior associate at HMN Architects Inc., about what was needed to bring the facility up to standards and how it is similar to several jail projects other counties are facing.
Q: When designing a jail like the one in Pratt, what key design elements are included today that wouldn't have been included five or 10 years ago?
Harding: The majority of the projects we work on are in rural locations like Pratt, Kan. Many of the counties we work with are not building or remodeling because they are "bursting at their seams." They are typically dealing with significant code issues and have been cited by the state fire marshal or state jail inspector for violations. Those violations are usually related to the age of the building.
The difference in today's inmates has driven the evolution of these rural facilities in my opinion. The lack of mental health services, the ability to manufacture drugs with items found locally and a growing diversity in the type of detainee is forcing rural sheriffs to rethink their facilities. We see a greater need to classify (more female inmates, predator/prey issues, physical and mental health issues, etc.). By creating small dayrooms and using cells instead of dormitory space, we actually offer the staff more flexibility to manage the inmates. A single post control station makes the most of a small staff and promotes the use of access control systems (which is usually a new technology for them). We have been successful in incorporating video visitation in many of these projects to eliminate issues with contraband introduction and allowing staff to focus on additional tasks instead of a watching over visitation sessions. We design to maximize the staff's views and minimize inmate movement. If the layout is successful, cameras are used more for recording incidents than they are for inmate observation.
Q: What are some green design trends that the corrections industry is using?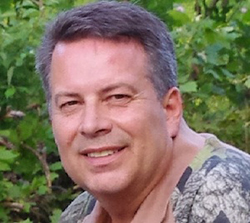 Harding: Our clients are spending a rural communities tax dollars and they don't spend money on anything they can't justify to their constituency. Locally produced materials equal good economics for the area and will always be the preferred choice. If the decision to use a LED light fixture is justifiable, based on durability and long lamp life, we can discuss that product's value to the project. I have yet to find a sheriff, commissioner, supervisor or quorum court member that would consider a waterless urinal, but they will always show interest in a highly efficient heating and cooling system. For example, we just completed a facility in Clay County, Iowa, that installed a geothermal heating and cooling system because they were offered such great rebates on their rates. We also planted a native landscape in Ford County, Kan. It took a couple of years for the buffalo grass to fill in but it has been a good decision. The region has suffered a severe drought and the native grass uses less water and rebounds quickly when there is moisture.
Q: What are some common strategies to achieving a jail design for today's standards?
Harding: We work in areas that don't always have a state jail inspector or are slow to adopt newer codes so we discuss the importance of meeting the ACA requirements with the owner and user groups when we design their facility. HMN works with the county to identify a realistic staffing number for the beds we've determined they need. The budget in these rural areas is a struggle. Declining populations and smaller tax base require us to be efficient in design and frugal in material selection. We evaluate every space for security level and try to make some spaces serve multiple functions. Program space, for instance, will also be used for first appearance video arraignment and maybe staff training space. Bricks and mortar are a minimal cost when compared to the staff over the lifetime of the building, but the client appreciates the concern for how we spend their money.
Q: Are there any design elements you would like to see incorporated more into jail design?

Harding: Health care has dominated the national conversation over the last eight years and the topic of health care in detention facilities is also on the rise. HMN has been involved in health care design from day they opened their doors in 1990. We work on all institutional occupancies. We are experiencing more interest in adding a medical component to our jail designs so a staff can isolate persons that are a medical threat to the rest of the facility. We have included medical bays in two recent facilities and we see this as a growing trend.
Q: How are advancing technologies affecting the design of correctional facilities?
Harding: As technology improves for the facilities we design, we need to take advantage of the possibilities made available in our own profession. Like many of our clients we have also tightened our belts over the last six years. We use programs like PlanGrid for architectural inventory of conditions or as a tool for creating punch lists at the end of a project to make us more efficient. HMN has fully embraced the use of the REVIT platform for the production of our project documents no matter how big or small the project is.