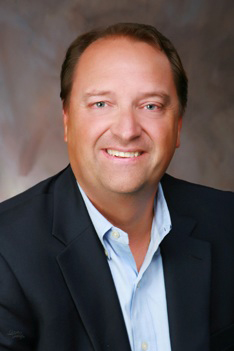 HOUSTON — When I first met Charles Veniez at the American Correctional Association's (ACA) 2012 Summer Conference in Denver, Colo., he was fresh on the scene and making his debut as Norment Security Group's new CEO — now, after running into him at the 2013 ACA Winter Conference (being less than a year on the job), Veniez seemed like a seasoned veteran with the company.
"Things are going very well," said Veniez. "We are facing many of the same challenges everyone in the industry is facing. Based on the information we closely monitor, we are speculating that the construction market is picking up. Finding the right projects is always the biggest challenge."
When Veniez first came into the industry he had to become familiar with different companies, faces and projects fairly quickly. He explained that the business hasn't slowed down, but he has been able to manage the movement.
"I came into this industry with my eyes wide open," he explained. "I knew the industry was on a downturn, but I also saw a bright future. The Norment Security Group is very unique in that we are a leading DEC with very prestigious brands that include Airteq, Trentech and ECS. Managing the opportunities to find business synergies while maintaining divisional independence is key to avoiding big surprises."
While at the ACA Winter Conference in Houston, Veniez and newly appointed vice president of sales and marketing, Adam Yapkowitz explained how the conference was important in order to meet with current and future business leaders.
"The business highlight is leaving the show feeling very reassured that this is going to be a solid year for the Norment Security Group," said Veniez.
And as much fun as the tradeshow floor can be — Veniez also had time to make a few birdies or two at the annual golf tournament held at Wildcat Golf Club in Houston. After a long 18 holes, his team received first place.
"From a personal standpoint, the golf outing on Sunday morning was a great time," the first place winner explained.
Looking into the future, Veniez has set many goals for the company as a whole, and although I am unable to report on specifics, Veniez assured that he wants Norment Security Group to continue to be recognized as America's premier detention system brand, as well as continue to be a leading DEC in the market. He also explained how Norment will build the Airteq brand to be the choice for electro-mechanical and pneumatic locks and sliders, and the company will also continue to supply unmatched electronic controls solutions from Trentech and ECS.
Also, while discussing the future, I can't forget to mention the company's summer plans: "Our plan right now is to attend the summer show in Maryland," he said. "We will use the show as a mid-year barometer to gauge the industry pulse. Again, the ACA shows are always a good opportunity to connect with customers and competitors. A healthy marketplace is what we are all positioning for in 2013 and 2014."