Update on New Funding for Jail Construction Across U.S.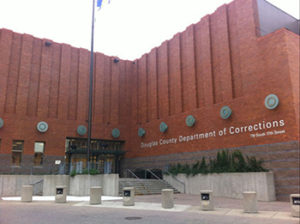 Voters across the United States took to their polling places Nov. 8 to determine the outcome of races, initiatives and amendments large and small; a number of which focused on funding correctional and justice construction projects. Correctional News has compiled a brief round up of successful local-level efforts across the nation to fund both new projects and improvements to correctional and justice facilities.
Marion County, Ark.
Voters supported — by a margin of 3,768 to 2,897 — a new sales tax that will fund the construction of the new $7.2 million, 64-bed Marion County Jail. The same voters narrowly denied a more ambitious $7.8 million funding request in March after a poor state review put the existing 18-bed jail's closure on the table, but easily passed the more moderate November plan. Had the sales tax failed, the county likely would have been forced to reduce jail operations and operate only as a 24-hour holding facility. Construction is expected to begin on the new jail in spring 2017.
Crook County, Ore.
Crook County leaders also successfully rallied their community to support a new jail construction bond measure. The $10 million, 26-year bond will help fund the construction of a modern 76-bed jail to replace existing 16-bed facility built nearly five decades ago. The project's total price is estimated at $17 million. Construction is expected begin in spring 2017 and will likely be completed by late 2018. The new jail will be located adjacent to the existing county sheriff's office.
Douglas County, Neb.
Douglas County officials are already finalizing construction plans and putting out bids for improvements and upgrades to the correctional and justice campus thanks to a successful $45 million bond issue. The bond will specifically help fund a new 911 call center, 911 base stations and other necessary public safety equipment as well as renovate portions of the existing county jail and offices. Construction is expected to being in early 2017. The bond passed with 68 percent support.
Hays County, Texas
Hays County voters approved a $237.8 million bond package that includes $106.4 million for the expansion and renovation of the aging 362-bed county jail and the construction of new law enforcement and emergency communications facilities — both deemed necessary by local leaders in order to keep pace with county growth. Construction of a new jail facility will ease overcrowding by adding 192 new beds, and help end the current practice of sending overflow inmates to other counties. It will also help improve operations at the nearly 30-year-old jail, where the booking and intake space does triple duty, also housing transfer and release operations as well as the visitor area. The current jail also offers no dedicated isolation cells or adequately sized classrooms or worship spaces.
Paulding County, Ga.
Nearly 60 percent of Paulding County voters got behind a $77 million bond issue that will support the construction of a new county jail as well as a new administrative facility for the county sheriff. The new jail will replace the cramped and increasingly inefficient 27-year-old facility. While design specifics are not yet public, Sheriff Garry Gulledge told MDJOnline that he will seek a new facility that offers at least three times the space as is available in the existing jail, which cannot easily be expanded. The jail also suffers from myriad structural issues, a leaky roof and HVAC problems as well as outdated security systems.
By Lindsey Coulter