ACA Summer Conference Preview
Chicago is host to the American Correctional Association 140th annual Congress of Correction, the largest correctional industry event of the year. As part of our conference coverage, the Correctional News editorial team offers its top picks workshops workshops, seminars and exhibits at the conference, July 30-August 4, at Chicago's Navy Pier. Be sure to visit Correctional News at Booth # 708
SEMINAR HIGHLIGHTS
Saturday (2:00 p.m. – 3:30 p.m.)
A-3G — Understanding How Healthcare Fits into a Correctional Environment
With medical and mental health issues on the rise in the prison population, should correctional facilities become more like healthcare facilities in order to effectively address these needs? The presenter will discuss the balance between providing adequate, timely and accessible healthcare services in a correctional environment (as demonstrated in the California Prison Receivership project) from the healthcare and correctional design perspective.
Speaker: Larry Hartman, vice president justice practice, HDR.
Sunday (2:30 p.m. – 4:00 p.m.)
B-8A — Core Jail Standards
ACA standards present professional levels of practice that identify the evolving best approaches as determined by leaders in the field. The workshops will discuss Core jail standards — a new approach for ACA — which fill a need for jails that operate without any standards and similar in scope and content to existing jail standards in more than 30 states.
Speaker: David Haasenritter, assistant deputy corrections oversight, Army Review Board Agency.
Monday (3:00 p.m. – 4:30 p.m.)
C-3B — Managing Through Difficult Fiscal Times
With the United States in the throes of the worst recession since the 1930's, all the indications are that current revenue shortfalls will continue through fiscal year 2011, which could require states to identify up to $350 billion through fiscal 2011 to close projected deficits. This workshop will discuss the use of best practices to target performance without high cost.
Speakers: Indiana DOC Commissioner Edwin Buss, New Mexico DOC Secretary Joe Williams.
Tuesday (8:30 a.m. – 10:00 a.m.)
D-1E — Practical Applications of Sustainable Principles to New Detention/Correctional Facilities
Sponsored by the ACA Facility Design Committee and AIA Academy of Architecture for Justice, this presentation will focus on the practical aspects of sustainability including definitions of USGBC, the LEED rating system, and LEED accreditation and certification. Recent new facility examples will be used as examples of sustainable principles.

Speakers: Jon Gomberg, chief of technical support, design and construction, FBOP; Robert Schwartz, vice president justice group, HOK
FEATURED EXHIBITORS
DLR Group (Booth # 213), Hale-Mills Construction Ltd. (Booth # 1219) and Acorn Engineering (Booth # 501) are just three of the leading corrections industry firms exhibiting on the exposition floor during this year's Congress.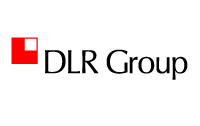 DLR Group
Headquartered in Omaha, Neb., and founded in 1966, DLR Group is a fully integrated design firm providing architecture, engineering, planning and interior design services. DLR Group, which merged with California firm WWCOT this year, has offices in 18 locations across the United States and an additional operation in Shanghai.
Following the completion of the 347,000-square-foot Wyoming Medium Correctional Facility, the firm saw Tennessee DOC break ground recently on the 1,444-bed, DLR-designed Bledsoe County Correctional Facility, a 440,000-square-foot project valued at $144 million.
Hale-Mills Construction
A full-service planning, programming design and construction firm, Houston-based Hale-Mills Construction (Booth # 1219) has accumulated two decades of nationwide experience in the corrections sector and is at the forefront of innovative project financing initiatives through public-private partnership.
In the past decade, Hale-Mills has delivered more than 16,000 beds for federal, state and local agencies including the Arizona Department of Corrections on the 2,000-bed Kingman state prison project, a $127 million minimum-security facility completed in November 2009.
Acorn Engineering
Founded in 1954 and located in City of Industry, Calif., Acorn Engineering (Booth # 501) provides a comprehensive range of water and waste-management systems, master controls and plumbing products. The company, which holds 75 patents, manufactures all fixtures using 80 percent recycled stainless steel.
Acorn deployed the AcornVac vacuum plumbing and waste management system at the $122 million Western Virginia Regional Jail in Salem, Va., as part of a comprehensive effort to attain LEED certification for the 264,000-square-foot, 605-bed facility, which was completed in 2009.
FACILITY TOURS
Cook County Department of Corrections
One of the largest, single-site, pre-trial facilities in the United States, Cook County Jail has an average daily population of 9,000 inmates — more than 90 percent of whom are held on a pre-trial basis. Each day the Cook County Sheriff's Office transports more than 1,000 inmates to and from court appearances at the Criminal Courts Building, the county's suburban district courts and several Chicago police district courts.
Stateville Correctional Center
This correctional facility, which began operations in 1925, is a maximum-security facility composed of two main units. B House, which is a rectangular-shaped unit split into four living units with armed catwalk observation, is the longest cell house in the world. The center's second unit, the Round House, circular in design with a guard tower in the center, is the only Panopticon-style facility in the United States.