San Quentin Death Row Project Delayed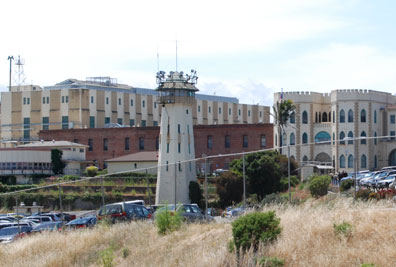 SACRAMENTO, Calif. — Officials with California's Department of Corrections and Rehabilitation announced a delay in awarding a contract for the first phase of the $356 million death row complex at San Quentin State Prison until February 9.
CDCR has notified the three lowest bidders of its intention to extend the award period to allow the department additional time to brief the new administration on the project, said spokesman Paul Verke.
Marin County officials are trying to block the awarding of the contract and scuttle the project indefinitely. Assemblyman Jared Huffman, D-San Rafael, met late last week with high-ranking members of Gov. Jerry Brown's staff to win Brown's support, according to reports.
The County of Marin filed suit to stop the contract from begin awarded, and the county will ask a Marin Superior Court judge for a temporary restraining order if necessary.
The CDCR opened bidding last November and received nine bids. Saint Louis-based McCarthy Building Cos. submitted a low bid of $126 million.
CDCR said it would award a contract no later than 60 days after opening the bidding process.
Verke said McCarthy has agreed to extend its bid to the February 9 deadline.