Division of Juvenile Justice Consolidated in North Carolina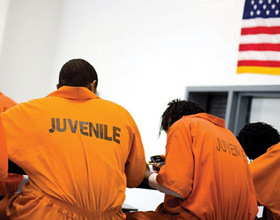 RALEIGH, N.C. — The North Carolina Department of Public Safety recently announced an end to its dedicated juvenile justice system. The elimination will result in terminating senior juvenile justice professional leaders, reassigning section leaders to become Division of Adult Corrections managers and renaming the entire entity as the Division of Adult Corrections and Juvenile Services. This realignment will increase efficiencies in upper management and administrative support, while maintaining critical field operations and enhancing preventive and support services, according to the Department of Public Safety (DPS).
North Carolina's Division of Juvenile Justice began as the Office of Juvenile Justice in 1998 and became the Department of Juvenile Justice and Delinquency Prevention in 2000. As a result of putting the juvenile justice division in place, North Carolina's crime rate is at a 15-year low, institutional placements have dropped by over 70 percent during that time, detention center rates have dropped by over 25 percent and a multitude of facilities have been closed — some planned and some through budget reductions from the legislature, according to an article by Linda Hayes, former secretary of the Department of Juvenile Justice and Delinquency Prevention in North Carolina.
According to Hayes, the system focused on three primary subsystems: community programs, court-focused services (supervision and accountability through effective case management, diversions when possible and collaboration among community partners) and deeper end facility services (detention and youth development centers).
Even though the division was responsible for treating juveniles in the state, politics ended up being the ultimate demise of the dedicated juvenile justice division in North Carolina. Republican lawmakers and legislative staff members believed that the state needed to reduce its spending on juvenile justice, according to Hayes. Those in favor of eliminating the division did not think at-risk youth required as much attention and could receive the same treatment and behavioral management in larger groups with less expensive interventions, even though, as Hayes pointed out, juvenile justice state appropriations were always less than 1 percent of the total state budget.
"We are streamlining and combining upper level functions, while continuing to provide the same level of support, and in some areas enhanced support, to our field operations," said DPS Secretary Perry. "There will be no mixing of juveniles and adults under supervision, in facilities or in community programs anywhere."
The new organizational structure only affects upper management roles at the division level. Commissioner W. David Guice will oversee the Division of Adult Correction and Juvenile Justice. He has been Commissioner of the Division of Adult Correction since January. James "J.R." Gorham will now serve alongside Guice as executive officer of the division.
"Our juvenile justice and correction professionals are continuing to make great strides in community-based programs that are proven to reduce recidivism," Guice said. "We recognize that how we work with juveniles differs greatly from how we manage adults, and I want to emphasize that we will continue to let our experts in the field do what they do best."
Guice added that combining common resources from both juvenile justice and adult correction will benefit the entire division and aid its employees in achieving their distinct and unique missions.