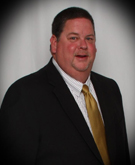 Justice and law enforcement consulting specialist Todd Davis has joined Moseley Architects as director of criminal justice planning and development.
Davis previously spent 22 years in law enforcement and consulting. He was formerly with the Alamance County Detention Center, where he held the rank of major and served in numerous capacities, including jail administrator for 11 years. Most recently, Davis served as the managing director of a criminal justice consulting and training firm, where he served clients throughout the Southeast.
Davis co-founded the North Carolina Jail Administrator's Association, where he served as president for two years and received the Lifetime Membership Award. He also teaches criminal justice certification courses at various colleges throughout the Carolinas.