McDonald Positioned to Oversee Jail Operations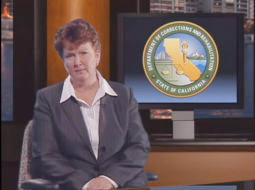 LOS ANGELES — Terri McDonald has a long history with California corrections and is now continuing her journey in Los Angeles.
McDonald was recently named the new assistant sheriff for Los Angeles County, the nation's largest jail system, holding more than 19,000 inmates. The introduction was made public this week by Los Angeles County Sheriff Lee Baca during a news conference. Baca described her as a "consummate professional" and a "great humanitarian" with "expansive experience."
Her experience spans over two decades with the California Department of Corrections and Rehabilitation (CDCR), where she spent her last 24 years. Her most recent position with the CDCR was as the undersecretary for operations.
Her appointment as the new assistant sheriff of L.A. County comes at the right time for the county, according to Baca. Also, her expertise and history in corrections make her more than ideal for the position.
"I believe that Assistant Sheriff McDonald and myself are people who want to run the safest and most humane jails in America," Baca said.
Although the sheriff has high hopes for McDonald, he stressed the environment is not always going to lend itself to change.
"There's no corrections department or jail system in America that is ever going to be perfect. We're dealing with an imperfect population," Baca said in the news conference.
Despite the challenges in front of McDonald, she emphasized her commitments and willingness to see change in the system during the news conference.
"I've had the opportunity to work in the largest state jail system in the nation during one of the most challenging times that California's ever faced, and over the years I've been exposed to everything that the L.A. County jail system is going through today," she said. "I've been able to work through and lead through significant reforms in the California systems and I think many of the things I learned there will translate to the L.A. County jail system."
McDonald's key responsibilities will be to oversee custody, management and general oversight of the jails, while reporting directly to the sheriff.
Miriam Krinsky, executive director of the Citizen's Commission on Jail Violence said that McDonald, "will need to signal from day one her commitment to zero tolerance for excessive force, dishonesty and lax discipline that allowed violence and aggressive deputy misconduct to fester for too long in our community's jails."
"It's heartening to see that reform is under way but much work remains to be done," she added.
In an interview with Southern California Public Radio, McDonald explained her excitement about her new position in Los Angeles.
"I think it's just an incredible opportunity for me to learn and work with an organization that really is on the cutting edge of implementing new changes," McDonald said.
In terms of Krinsky's argument that "much work remains to be done," McDonald, along with Baca, agree with the commission's recommendations for reducing staff-on-inmate violence in the jails, according to Southern California Public Radio.
"They did a very good job in reviewing factors in L.A. jails and coming up with recommendations that are appropriate and I think reasonable to implement for an agency," McDonald said in the interview.
Baca addressed the excessive force issue during the news conference and explained that after an investigation found that only three cases were "problematic," out a total of 130 reviewed cases.
Many still believe the allegations to be troubling but now with McDonald on the job, those concerned will have a direct official to lean on.
County Supervisor Michael Antonovich said McDonald's appointment "will restore the public's trust in the Sheriff's Department."
"To have this new assistant sheriff is a big deal for us because it's a new person to sit down and negotiate with at the table," said Patrisse Cullors, project director of End Sheriff Violence in L.A. Jails Coalition, in a statement.
Those who have worked with McDonald know that she will be a great addition to L.A. County, including former secretary of CDCR and current head of the California State Association of Counties, Matt Cate.
"She worked her way up in corrections when it was not easy," Cate said to Southern California Public Radio. "She doesn't suffer fools well, I'll put it that way."
The news of McDonald's position comes in the midst of other big news for L.A. county jails. Baca is currently in talks with the L.A. County Board of Supervisors to discuss his plans to build a new $932 million jail, which if approved, could look at completion some time in 2019 or 2020.