FCI Danbury Prison Being Converted to House Males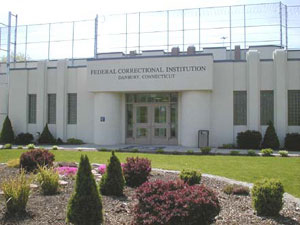 DANBURY, Conn. — The Federal Correctional Institution (FCI) in Danbury, which currently houses female inmates, is being converted into a men's prison. The facility was originally meant to house only males when it was constructed in the 1940s. It housed numerous high-profile individuals, such as anti-Vietnam War activist Rev. Daniel Berrigan, Watergate conspirator G. Gordon Liddy, Unification Church founder Rev. Sun Myung Moon and former Waterbury Mayor Joseph Santopietro.
A shortage of beds for low-security female inmates in other facilities led to FCI Danbury's conversion to a women's prison in 1994 and has since held female inmates for almost 20 years. In August, however, the prison will go back to housing male inmates. Overcrowding at federal facilities for low-security males is the cause for the change, according to Matthew Marske, FCI spokesman.
The Federal Bureau of Prisons will begin transferring the first group of women from the low-security Pembroke Road facility to other facilities. Officials anticipate having all 1,150 women housed at Pembroke Road transferred to different locations by the end of 2013.
The process of converting the prison is a slow one due to the nature of the inmates confined within the facility. Despite the low-security label, there are numerous women with long-term sentences for crimes such as murder and human trafficking. Because of the range of inmates within Pembroke's walls, prison officials are evaluating each inmate individually as they decide where to send each one.
The Bureau of Prisons' options are fairly limited. Although it operates 116 prisons across the country, only 28 of those house women. Furthermore, only seven of those 28 facilities house only women. One of the facilities under consideration, however, is a new all-female prison being constructed in Alabama. The facility is expected to open later this year.
In terms of security, Danbury Mayor Mark Boughton is not concerned. He doesn't expect security to be an issue when the prison begins housing men again and notes that inmates from the area have engaged in community service work in recent years as well. Boughton claims that this service has fostered a strong relationship between inmates and the community.
The Danbury camp facility will not be affected by the Pembroke Road conversion. This institution currently houses 210 low-security female inmates and employs 1,150 staff members.