Builders Discuss Construction vs. Renovation
Correctional News interviewed construction experts about current trends, challenges and advice needed to work in today's market, as the corrections industry continues to evolve. Tony Ewalt, vice president, division manager for Sletten Corrections; Ryan Heeter, senior vice president, McCarthy Building Companies Inc.; Tom Bartelli, senior pre-construction manager, JE Dunn Construction; and Sid Jordan, president and CEO, Northern and Southern Regions, Clark Construction Group; all provided insight by answering the following question about new construction versus renovation projects.
Q: Are you seeing more new construction or more renovation projects in the corrections industry, and which one do you see continuing in the long term?
Ewalt: Currently, we are seeing a large number of renovation projects versus new construction. It will always be a challenge in the corrections industry to earn public voter support of new facilities. The renovation projects have resulted as the bridge to keep the aged current facilities in safe operating conditions. As the current facilities continuing to age, however, I predict that the new facility construction will be on the rise in the near future to meet the needs of the industry. In order to meet safety requirements and governing operating practices, the older facilities would require too much renovation, and there is efficiency in just building a new facility.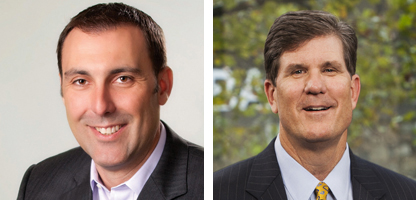 Heeter: We are seeing more new and/or replacement facilities as the focus on quality of care grows. Many owners find themselves in a position where renovation is not really an option as the facility is beyond its useful life or just not adaptable to current times and best practices. Working in existing facilities also drives up costs. We expect to see agencies continue to maintain their current facilities internally until it is no longer an option and they receive their needed funding to build replacement facilities.
Bartelli: The downturn in the economy in 2008 resulted in tighter budgets for almost everyone. We have seen a significant increase in the ratio of renovation projects to new projects over the last several years. The economy seems to be making a turn now, which may open the door for more new construction projects going forward.
Jordan: As the federal government, state, cities and municipalities continue to have budget constraints we are seeing more renovation-type projects than new construction. Local and community resistance to new correctional facilities has made it more difficult to build "greenfield" projects, and funding from constituents has proven to be more difficult as time goes by.
Stay tuned for the entire Builders Roundtable discussion, which will be published in the July/August issue of Correctional News.