New Thailand Prison Set to Break Ground This Month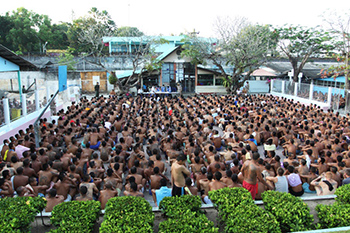 PHUKET, Thailand — After a long waiting period, Phuket Prison Chief Pichit Wanajit confirmed that Phuket Provincial Prison is set to break ground this month. The new prison will be able to hold more inmates and relieve some of the pressure that is on the current facility. The existing facility, which has an 800-person capacity, is currently housing nearly 3,000 inmates.
The new prison will have a 3,000-person capacity and a modern, and efficient design. Prison Chief Wanajit believes the facility will be able to hold double the 3,000-inmate capacity. While he hopes that will not be necessary, correctional leaders want the facility to be prepared.
Phuket Provincial Prison will be exclusively male, while the old prison will hold exclusively females. With the newly available space, prison leaders also plan to turn part of the old facility into a museum, as it is more than 100 years old.
The plan was first revealed in August 2012 when Justice Minister Pracha Promnok reviewed the plans to shut down the 115-year-old prison and build the updated Phuket Provincial Prison near the Bang Jo detention center in Srisoonthorn. In September of last year, a budget of $31.3 million was set; however, the budget has since been cut to $22.7 million. The prison, which will be built on 43 acres of government land, will be the most up-to-date prison in Thailand.