Tulare County to Break Ground on New Detention Facility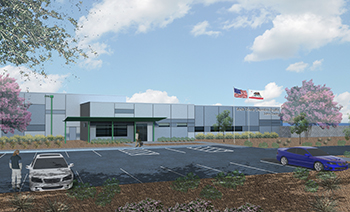 PORTERVILLE, Calif. — The Tulare County Board of Supervisors awarded a $52.4 million contract to San Fernando, Calif.-based Bernards Bros. Inc. to build the new 510-bed South County Detention Facility in Porterville. DLR Group Inc. and Vanir Construction Management Inc. have already been hired to help with the project — both of which have offices in Sacramento, Calif.
Construction on the new detention facility is expected to break ground in June and be completed in two years. This next step in the construction process comes about five years after it began in late 2011 when supervisors approved for county administrators to apply for a grant to pay for the project. The county began planning the facility in 2012 but dismissed the first architectural firm before hiring DLR Group in February 2015 to finish the facility design. Construction documents were turned in last October and already received state approvals for the project. The county is currently awaiting for the lease of revenue bonds, scheduled for May 18, before construction can begin, according to Visalia Times-Delta.
The facility will be 100,000 square feet and features a design based around two housing pods with four housing facilities in each pod. The layout will help create better security and increase operational efficiencies. Plus, the facility will include nine separate medical beds and all necessary utilities such as loading and unloading areas and support services for food, laundry, medical, video visitation, storage, administration and program space, according to Visalia Times-Delta. It will be located closer to the Porterville Courthouse, which debuted in March 2014, and will provide service to the county's southeast area.
The cost of the jail will mostly be covered by the $60 million grant awarded to the county in 2012 as part of the state's AB 900 Construction Financing Program. The county will fund the last $6.6 million for it to be completed. The main challenge for the facility will be staffing the facility, which will require 96 new correctional officers and cost the county significantly more to pay for their salaries, reported Visalia Times-Delta. Supervisor Steve Worthley told the publication that he suggested a phase-in process to help ease the burden, and Tulare County Sheriff Mike Boudreaux agreed that's the best option.
While staffing will cost more, there is an opportunity for savings. Currently, inmates are transported to the county's two courthouses. The new facility's location on a 60-acre parcel of farmland in Porterville, however, will help cut down on transportation costs, reported Visalia Times-Delta.
Plans call for the detention facility to be fully functional a full year after construction is done. Some correctional officers residing in southern Tulare County are already in training to work at the new facility, according to Visalia Times-Delta.