Monterey County Jail to Continue Visitations as Construction Begins
SALINAS, Calif. — With an $88.9 million jail expansion of the Monterey County Jail in Salinas scheduled to begin construction later this year, inmates and their family members were concerned that face-to-face visitations would not continue during the estimated 26-month construction period. Earlier this month, however, the Monterey County Board of Supervisors unanimously approved a solution to continue to allow jail visitation.
The Monterey County Sheriff's Office initially said it would only allow video visitation, as project officials said the entire front area of the jail would need to be closed off during construction. That meant that anyone visiting the jail would be required to be individually escorted to the facility, putting a strain on jail staff and resources, reported The Californian. Just six months ago, the sheriff's office was short about 40 staff members, but 23 currently in the academy means that the shortage is now in the single digits.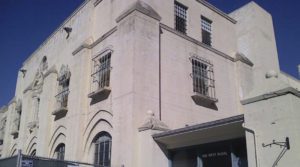 Now that the staffing numbers have increased, staff from the sheriff's office looked again at the construction site to find a way to provide visitation during construction. The solution: Adding fencing that would prohibit visitors from accessing unsecured areas, which would not require them to be escorted, according to The Californian.
During and after construction, in-person visits at the jail will be available at 36 visitation booths — 27 for men and nine for women, according to the Monterey Herald. About 65 to 70 percent of jail inmates currently receive visitors, and the jail just started offering video visitation earlier this month. Video visitation costs $0.15 a minute and allows people to call the jail and video chat with an inmate between 8 a.m. and 10 p.m.
Construction on the jail expansion project will begin later this year and is expected for completion in October 2019. Not only will it include adding about 576 beds, it will also include updates to solve several of the issues the facility currently faces as well as include space for programming in an effort to help reduce recidivism.
In 2015, a report issued by the Monterey County Civil Grand Jury declared that the jail had "numerous problems, many of them serious." The jail was initially designed to house about 825 detainees, but it typically holds upwards of 1,150. While overcrowding is an issue, the jail has also seen a rise in inmate deaths, which led to a class-action settlement that fought to improve inmate conditions. The report said that the jail has faced other issues as well, including poor screening for contraband, inadequate staff training, lax discipline, excessive overtime spending and illegally diverting funds meant for inmates.
The jail also currently has few rehabilitation and educational classes available even though it has available funding for both programs. At least half the money from the Inmate Welfare Fund, which brings in roughly $1 million a year from inmate spending on phone calls and commissary visits, was used to pay employees and not at all engaged in inmate education and drug and alcohol treatment programs as it was intended.