California's Quality of Health Care Improving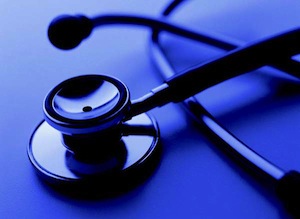 SACRAMENTO — After suffering for years, the quality of health care in California's prisons appears to be on the rise.
In 2006, a judge that poor medical care, whether due to neglect or malpractice, was contributing to the deaths of inmates. At the time, one inmate died on average each week.
The judge appointed a federal receiver to oversee the health care system in California's prisons. U.S. District Judge Thelton Henderson of San Francisco said the medical conditions in California prisons were so poor they violated inmates' constitutional rights.
After the first receiver appointed was fired, J. Clark Kelso took the position. He increased salaries for doctors and other prison health care providers while ordering billions of dollars' worth of renovations at prison medical facilities, including a $906 million prison medical center built south of the state's capitol.
The number of deaths have since dramatically decreased, and an independent inspector is giving better reviews than ever to prison medical facilities, according to U.S. District Judge Thelton Henderson of San Francisco, who is overseeing the case.
"Significant progress has been made," Henderson wrote in ordering state officials and inmates' attorneys to begin preparing to end the receivership, with a report due by April 30. "While some critical work remains outstanding — most notably on construction issues — it is clear that many of the goals of the Receivership have been accomplished."
Since the receivership began six years ago, California has had to double the cost of spending on inmate health care, which hit a peak at $16,565 annually for each inmate for the first five years.
Gov. Jerry Brown said he was pleased with the judge's decision and the improvements in prison health care.
"In fact, I would say the health care is the best anywhere, any prison in the world, and better than many, many communities, even in California," Brown said. "So when we get out of the receivership we will save some money, because that's been a very, very expensive undertaking."
Although the federal oversight may end soon, some are concerned that the prison health care system may return to its poor record.
"I'm very worried about the state backsliding, especially in times where money is tight," said Don Specter, director of the nonprofit Prison Law Office, which sued the prisons for their inadequate health care system.
Questions remain about what standards the Department of Corrections and Rehabilitation must meet to provide constitutionally adequate care, Specter said.
Assemblyman Jim Nielsen said he wants to see long-term independent monitoring of the prison system if the receiver turns control back to the state, "to make sure we don't get in this mess again."
But Brown's office says California's prisons are on track to improving.
"We are making great strides in assuring the court that we are meeting our constitutional obligations," said Elizabeth Ashford, a spokeswoman for the governor.
Henderson also noted that ending receivership wouldn't mean the end of monitoring altogether. He wrote that he expects there will be a "period of oversight" to make sure the prison system can "sustain the progress that has been and will be achieved."
Henderson's interest in ending the receivership has been years in the making. Three years ago, he rejected the state's request to end receivership when he said he had "no confidence that such improvements would continue, or even be maintained, in the absence of receivership."
Ending federal oversight would promote more accountability for prison spending and allow lawmakers to "make smart choices" in managing inmates, said Assembly Speaker John Perez.
On average, California spends more than $14,000 on each inmate's health care and related costs each year, according to the state Department of Finance.
As state officials celebrate the progress made within the prison health care system, they are also working to fix problems within the juvenile system.
The state's Division of Juvenile Justice has had a long history of lawsuits, but may be making progress. Corrections spokesman Bill Sessa said the department improved conditions by hiring teachers despite a statewide hiring freeze, adding portable classrooms and making sure young offenders receive the adequate time out of their cells at the state's most troubled youth prisons in Ventura.
The state also spent millions of dollars adding mental health treatment facilities and hiring treatment professionals as it tries to end another federal lawsuit, this one alleging years of poor treatment of mentally ill inmates.