Cerebral Profit & Loss, By the Books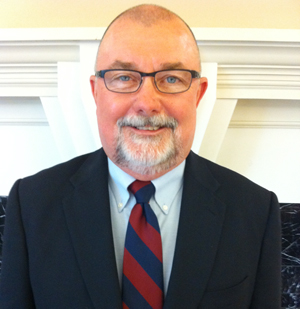 With Randy DeMent at Its Helm, CCC Wins Nationwide DEC Recognition
After working around the Southeast in different leadership roles for the region's steel stalwarts, Randy DeMent went to San Antonio in 1996 to launch the Detention Systems Division of the CCC Group, a nationwide contractor providing industrial construction services, steel and heavy fabrication, manufacturing and specialty engineering and design services for various industries throughout the U.S. and in select foreign markets.
Since then, his division — one of 10 in a sprawling company ranked No. 166 among Engineering News Record's Top 400 Contractors in the United States — has used its extensive, highly specialized resources to complete hundreds of projects totaling more than $200 million in value. DeMent, a cerebral bookworm and cultivated jazz lover with an Alabama drawl, is responsible for profit and loss and oversees business development and marketing, but, as he points out, he used to wear a tool belt. "Then I got behind a desk."
Q: How did you get started in the detention industry?
A: My father, Joe DeMent, was a project superintendent for Decatur Iron and Steel, a very old company established in 1887. Every summer after I turned 15, he would take me with him to job sites all over the country and put me to work, so I was always around a lot of steel. Since then, before coming to CCC, I've worked on projects for Willo and Southern Steel, and at Texas Department of Corrections, which today is called the Texas Department of Criminal Justice, I was an in-house security consultant.
Q: With that early exposure to so many far-flung projects, what do you consider the most vital hubs of innovation in this country?
A: In my opinion, the country's primary epicenters of detention are in Alabama and San Antonio because the industry in both is so deeply rooted by these old, granddaddy companies — Decatur Iron and Steel and Southern Steel. Both of them have spun off too many other companies to count, and then those companies spin off other businesses.
Q: What is the primary territory of your division today?
A: We're one part of a much larger corporation with 2,500 employees, so the company culture is national and international, with branch offices in Australia, Jamaica, South America, and Africa. But those places aren't in the scope of my division. In my case, if it stretches from the Carolinas to the West, we're looking at it for design-build projects, and it's a hard bid market. The only area we haven't really pressed into for detention yet is the Northeastern Seaboard. As a result, sometimes we end up invading someone else's territory, but that can't be helped because ours covers the United States and Puerto Rico.
Q: What have been some of your pivotal, on-the-job learning experiences?
A: Working for the Texas Department of Criminal Justice, which covered 2,250 beds, I was involved in all of the new construction and worked closely with architects to evaluate existing facilities to upgrade and update them. So I was within the walls of existing prisons all the time and getting direct feedback from the people who run and staff them. I think that gave me a special empathy for the people who deal directly with inmates. It's a whole different culture, a crazy culture, and working within those walls gave me a different, broader perspective that, for me, enhances the design, construction, and development end of this business. That was a valuable learning experience.
Q: What are some of the revolutionary or transformational changes you have witnessed in the industry?
A: The most obvious would be the shift from steel bars to secure, hollow-metal panel systems, framing, and glass. It really softens the look of a place. Also, the podular design, with a control room in the middle that offers a 360-degree view of day rooms – that really eases the custodial burden because the inmate count is smaller and easier to contain. The old "telephone pole" design had long corridors with wings, with all the cells in a row. The podular view is more panoramic and easier to supervise. The steel modules, too, like the ones produced by SteelCell, have changed and speeded up the construction side of the industry.
Q: What will the next big shift bring?
A: We're already seeing video arraignment and visitation, and I think the next steps will increasingly reflect the digital revolution, utilizing the Internet more and more, with Cloud Technology. Let's say your uncle Billy is locked up in the pokey in south Georgia, and it's an onerous drive to visit him. (Q. How did you know about him? A. My own "background check.") Online visitation makes it easier for both inmates and families, and studies suggest the inmates ultimately behave better because they're getting more time in visitation with loved ones. If I were locked up in that situation, I'd be much better-behaved if I had more contact with my family, so that makes the custodial responsibilities a little easier. They don't have to move as many people — inmates don't even have to leave their day rooms, in fact — or worry quite as much about contraband or the possibility for other mishaps. Anything that makes the custodial end of the job more secure and efficient improves the facilities. So this business, iWebVisit, will be really big, I think.
Q: What qualities do you look for when hiring, and how would you advise a young person who wants to pursue a career in correctional work?
A: I know it sounds sappy, but it's just the truth — one reason I look forward to coming to work is the nice people in my company. So when I'm hiring, the first thing I think is: "Will this person fit into the workplace chemistry we've created?" My advice to a young person is to get an education, do as many internships as possible, but most important: get field experience. Get out of the office and see how your products and designs work in the field. It's one thing to have it laid out neatly on paper; it's another to see how it actually holds up. That's where the rubber meets the road.
Q: In this industry, your college degrees stand out because they do not include the usual business, engineering, or architecture. You studied English literature at the University of Alabama with a minor in philosophy, which makes you one of the rare correctional leaders who is handy with a well-timed Oscar Wilde quip. Do you have a favorite detention-related book?
A: Ah, the ultimate one, Dostoyevsky's Crime and Punishment. I've read it twice, once for school and once for pleasure.
Q: How about philosophers, since you're in such a Hobbesian profession? Ever use the Socratic Method in negotiations?
A: I do lean toward the Greeks. Plato's The Republic bears reading. He argued that to be a philosopher, you must be a mathematician and think abstractly, and that has always stuck with me.
Q: Music and movies?
A: You can't go wrong with Miles Davis, especially before "Bitches Brew," but I even like his work on that album. And "Cool Hand Luke," of course. Who doesn't love that movie, inside and outside the detention industry? He was "cool" even though he was a misfit — or maybe because he was one.