California Inmate Hunger Strike Continues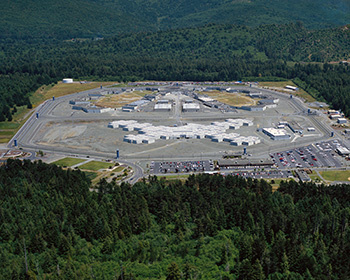 SACRAMENTO, Calif. — More than a month has passed since thousands of inmates began a widespread hunger strike demanding an end to the use of Security Housing Units (SHUs) in correctional facilities under the California Department of Corrections and Rehabilitation (CDCR).
According to the CDCR, approximately 364 inmates in seven state prisons are continuing the strike. But the cause for the outcry has put advocates and prison officials at stark odds claiming gang violence on one side and institutionalized torture on the other.
"Don't be fooled," wrote CDCR Secretary Jeffrey Beard in an editorial published in the Los Angeles Times. "Many of those participating in the hunger strike are under extreme pressure to do so from violent prison gangs, which called the strike in an attempt to restore their ability to terrorize fellow prisoners, prison staff and communities throughout California."
While the CDCR is claiming that the strike is a veiled attempt by dangerous inmates seeking to gain greater access and continue gang relations, advocates are calling the editorial an attempt to nullify the issue at hand.
"They are addressing the inhumane conditions by continuing to dehumanize the people that they are locking up," said Isaac Ontiveros, communications director for the group Prisoner Hunger Strike Solidarity (PHSS).
At the height of debate is the use of SHUs. The five core demands of the PHSS and the inmates they represent are an end to group punishment and administrative abuse; the abolishment of the debriefing policy and modification of active/inactive gang status; an end to long-term solitary confinement as described in the US Commission on Safety and Abuse in America's Prisons 2006 recommendations; adequate and nutritious food; and the expansion of constructive programming and privileges for indefinite SHU status inmates.
PHSS are in contact with inmates from Pelican Bay State Prison and California State Prison, Corcoran on about a weekly basis, Ontiveros. According to inmates, Ontiveros said, since the initiation of the strike the inmates have experienced varying forms of negative treatment.
"The overall impression is that it's been horrible, they've been treated horribly," Ontiveros said. "They've been retaliated against and that's happened on all levels."
Inmates have reported cold air being blasted into their cells, being moved into stricter forms of isolation and being denied medical care.
In regards to the medical care claims, prison officials have said it's simply not true. Liz Gransee, information officer for the California Correctional Health Care Services (CCHCS), said inmates are monitored on a daily basis by CCHCS staff. Though some inmates are denying health care, the department is making inmate health a priority, Gransee said.
"We are making all attempts to educate participants about potential health effects. I personally went to CCI on Thursday and spoke with all participants," Gransee said. "We are doing everything we can to medically assist participants."
Attempts to negotiate have been less than productive, Ontiveros said, as the advocacy group's mediation team generally takes one step forward only to go two steps back with the obstinate CDCR.
"They can still be the tough guys and they can still negotiate," Ontiveros said. "If they want to start being humane, they can start by negotiating with these hunger strikers."
From the perspective of the CDCR, the hunger strike must end for the safety of inmates, prison staff and the California communities that would be affected by increased gang communications. Beard stated that the leaders of the strikes are affiliated with notorious gangs the Aryan Brotherhood, the Mexican Mafia, Nuestra Familia and the Black Guerilla Family and inmates have reported that they are fearful of retaliation if they end their strike.
"The leaders of these four gangs are directly responsible for at least five ruthless murders, 35 violent assaults, including stabbings, and they have racked up more than two dozen violations for possession of weapons and other contraband," Beard said. "Brutal killers should not be glorified. This hunger strike is dangerous, disruptive and needs to end."