Ontario Expands Elgin Middlesex Detention Centre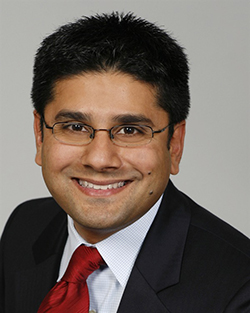 NEW LONDON, Ontario — The Ontario Ministry of Community Safety and Correctional Services announced on May 5 that work to expand the Elgin Middlesex Detention Centre in New London is now underway. Work will include the addition of a new 112-bed, 25,000-square-foot regional intermittent care facility for males that will address capacity issues, reduce contraband and improve safety for both correctional staff and inmates, according to a statement by the ministry.
Intermittent sentences are sentences of 90 days or less, and are often completed over weekends or segments as opposed to all at once. The ministry states that facilities dedicated to inmates serving intermittent sentences are "a safe and smart way to address capacity pressures and separate offenders serving short term sentences from the general inmate population." A judge generally determines these sentences after taking factors such as the nature of the offense — as well as the age, character, employment status and familial responsibilities of the offender — into account.
"Moving forward on the new regional intermittent center at the Elgin Middlesex Detention Centre is all about improving staff and inmate safety, addressing capacity issues, reducing contraband, and building a safer community," said Yasir Naqvi, minister of community safety and correctional services, in a statement. "It is a key part of our transformation of Ontario's correctional system focused on increased access to rehabilitation programs, enhanced mental health supports, and community-based reintegration partnerships."
The new center will include two dormitories and a separate entrance for inmates completing intermittent sentences in an effort to intercept any potential contraband and keep it from entering the main population. Separating intermittent inmates from the general population also eliminates the need to reshuffle general population inmates to accommodate those completing their sentences over weekends, reducing the risk of inmate-on-inmate violence or pressure to smuggle in various types of contraband.
State-of-the-art features such as new electronically secured doors, locks and windows will be included. Furnishings will be secured to the facility floor and surveillance cameras will be installed throughout. The modern design will provide ample natural light and the direct supervision design features uninterrupted sight lines, further ensuring the safety of both staff and inmates. A new nursing and medical area will also be included.
Collaborative Structures of Cambridge, Ontario was selected to build the $8.5 million facility, and is aiming for a late 2015 opening.
"The Community Advisory Board looks forward to the completion of this new regional intermittent center," added Ian Peer, chair of the Elgin Middlesex Detention Centre Community Advisory Board, in a statement. "Our board has learned of the unique challenges faced by staff and inmates when intermittent offenders arrive at the institution each weekend. This facility is a step forward in the way intermittent offenders will be managed. It will also mean less disruption to the regular inmate population and provide staff with a modern work environment."
The primary facility on the Elgin Middlesex campus was built in 1977 to house 190 inmates, but has since undergone three retrofits. Capacity has now reached 452 inmates, served by approximately 285 staff members.