Fulton State Mental Hospital to Undergo Upgrades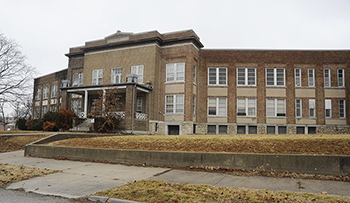 FULTON, Mo. — St. Louis-based Parsons Brinckerhoff was recently awarded a contract to design a replacement facility for the Fulton State Mental Hospital, the first public mental institution west of the Mississippi River. Today, it houses the state's only maximum-security psychiatric facility, the Biggs Forensic Center. The $211 million replacement facility will feature a 300-bed, high-security complex that replaces the existing facilities. Construction is scheduled to begin in 2015 with an estimated completion date of late 2017.
Correctional News spoke with Tom Brooks-Pilling, AIA, vice president and architectural practice leader at Parsons Brinckerhoff, about the complexities of designing for both health care and corrections needs.
Q: What is the main goal of the project?
Brooks-Pilling: When we met with Fulton State Hospital's stakeholders, they stated that they wanted to create a recovery-based psychiatric care environment that facilitates and communicates state-of-the art treatment. This is a high-security environment that will be built to last many generations and will be designed with the flexibility to facilitate future change.
Q: What are some of the key design elements involved in the project?
Brooks-Pilling: Creating an environment that is centered on safety, dignity and recovery. Safety of staff and patients is critical to staff retention and success of the treatment program. Maintaining the patient's dignity is critical to their well-being and successful treatment. The goal is recovery; the new Fulton State Hospital shall provide a normative environment that will attract and retain the best staff to train and work towards this goal.
Q: When designing a maximum-security mental hospital, do you design more for a health care environment or a corrections environment?
Brooks-Pilling: Consider the Fulton State Hospital a highly secure health care facility. Many people seem to believe that it is necessary to choose between security and safety on one hand and treatment on the other. We completely reject that notion and believe that security and high-quality treatment are equal, essential and mutually dependent features of a facility such as this. When staff and patients do not feel safe, it is impossible for good treatment to occur. On the other hand, facilities without good treatment are much more dangerous to staff and patients alike. We believe that it is the job of the architectural design team to create an environment in which security can enhance treatment and treatment can enhance security. We do this by creating environments that are easy to observe, yet provide patients with a sense of privacy and dignity, which is necessary for a therapeutic environment.
Q: What are key things to consider when designing this type of facility?
Brooks-Pilling: Safety. In order for the treatment program to be effective, staff needs to be able to work with their patients without fear of being attacked by another patient. It is critical that we have clear sightlines so that staff members can keep an eye on each other. The patient wards will be designed so that one staff member can be assigned as a "watcher," and from a single position this staff member will be able to see all public spaces and all room doors that are accessible to patients. The primary circulation system that connects the wards to the treatment areas will be clear of obstructions and hiding places. The design will use passive techniques (clear sightlines, windows from adjacent spaces, doors locked in open positions) as well as active systems (CCTV, electronic door controls, duress alarms and man-down systems) to assure patient and staff safety.
Sound Management is another key thing to consider. For security and maintenance purposes, the spaces tend to have hard surfaces, which when combined with patient and staff activity can become quite loud and difficult to control. The design team being conscious of this issue builds in architectural elements that softens the space and reduces airborne sound transmission.